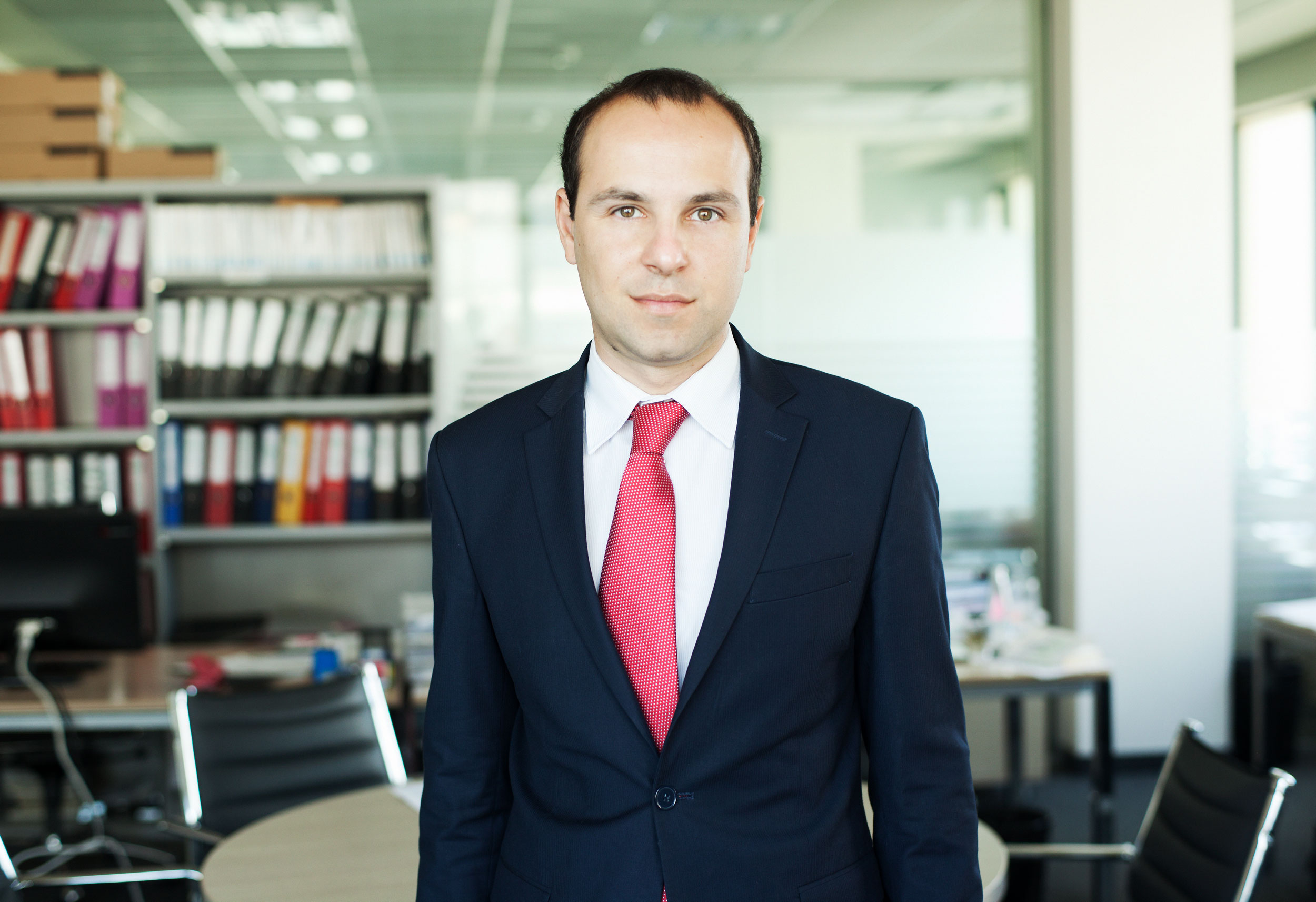 Member of the law firm since 2010, after running through all career levels and two study breaks for gaining international experience, Svetozar is now full of energy and enthusiasm to develop even further this successful and prestigious legal practice by responding to demanding corporate clients' needs.
Master Degree in Law and Finance from the Institute for Law & Finance, Frankfurt a. M., Germany (Class of 2016-2017) — a double degree with a focus on banking and finance with strong points in M&A, Commercial and Investment Banking and financial regulations in cooperation with ECB, EIOPA and Deutsche Bundesbank, provided in English and German language by managing partners from Frankfurt´s leading law firms. Graduated with a Master Thesis in the field of Public Takeovers on the role of convertible bonds as an eligible basis for calculation of mandatory bid price in the light of recent legal practices in Germany and the UK.
A Master in Law, Law Faculty, Sofia University (2013) Svetozar did not limited his legal interest only to the classroom in Sofia, but also managed to complete successfully a year in Universidad Autónoma de Madrid, Spain as an exchange student where he took all his exams in Spanish language side by side with his Spanish fellows.
Specializes in banking regulations including capital structure, internal organizational structure, compliance and licensing procedures, as well as consulting clients in the legal matters of designing their product like investment platforms, credit portfolios, complex loan agreements etc. Svetozar is also passionate and well aware of the urban planning regulations which make real estate and construction consulting an exciting addition to his regulatory financial work.
During his stay in Germany Svetozar was a member of the Frankfurt office of Debevoise & Plimpton LLP, a big international law firm, where he had participated in works related to M&A transactions, acquisition finance and some important cases in the field of AML and internal restructuring of a big corporate organization.
Outside of the office, Svetozar Tsonevski is an active person in quest of exploring the modern shapes of urban architecture and enjoying arts in theatre halls and modern galleries. Outdoor activities closer to nature keeps his feet steady to the ground and makes him feel thankful for all the true and simple things in life.